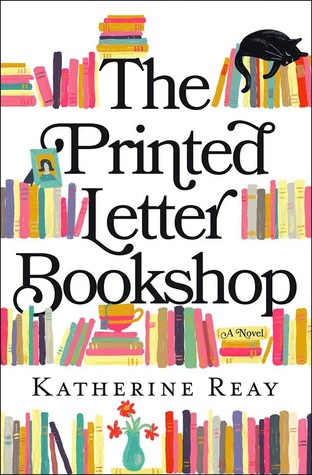 I received this book free from the publisher. All opinions are my own.
Paperback: 336 pages
Publisher: Thomas Nelson (May 14, 2019)
Language: English
ISBN-10: 0785222006
ISBN-13: 978-0785222002
Love, friendship, and family find a home at the Printed Letter Bookshop
One of Madeline Cullen's happiest childhood memories is of working with her Aunt Maddie in the quaint and cozy Printed Letter Bookshop. But by the time Madeline inherits the shop nearly twenty years later, family troubles and her own bitter losses have hardened Madeline's heart toward her once-treasured aunt—and the now struggling bookshop left in her care.
While Madeline intends to sell the shop as quickly as possible, the Printed Letter's two employees have other ideas. Reeling from a recent divorce, Janet finds sanctuary within the books and within the decadent window displays she creates. Claire, though quieter than the acerbic Janet, feels equally drawn to the daily rhythms of the shop and its loyal clientele, finding a renewed purpose within its walls. When Madeline's professional life takes an unexpected turn, and when a handsome gardener upends all her preconceived notions, she questions her plans and her heart. She begins to envision a new path for herself and for her aunt's beloved shop—provided the women's best combined efforts are not too little, too late.
The Printed Letter Bookshop is a captivating story of good books, a testament to the beauty of new beginnings, and a sweet reminder of the power of friendship.
Meet the author - Katherine Reay
Katherine Reay is the national bestselling and award-winning author of Dear Mr. Knightley, Lizzy and Jane, The Brontë Plot, A Portrait of Emily Price, The Austen Escape, and The Printed Letter Bookshop. All Katherine's novels are contemporary stories with a bit of classical flair. Katherine holds a BA and MS from Northwestern University, graduating Phi Beta Kappa, and isa wife, mother, former marketer, and avid chocolate consumer. After living all across the country and a few stops in Europe, Katherine now happily resides outside Chicago, IL. You can meet her at
www.katherinereay.com
; Facebook:
Katherine Reay Books
; Twitter: @katherine_reay; or Instagram: @katherinereay.
I love the whole thought of this book. How neat would it be to inherit a bookshop and the one that hold your happiest childhood memories. As you read this book you will find out that it is not always the dream you think it should be but it is still fun. The characters were great and it was nice to watch their relationships grow throughout the story. Katherine's writing style is so easy to read that before you know it hours have passed by. I like how the author mentions other books throughout the book. It is hard for me just actually put my thoughts into words as this was a very enjoyable book for me. I felt as if I became a part of the story as I read it. It is one of my recommended books of the year.